We are proud to have been voted 'Best Salad' spot in Walnut Creek Magazine for 2019 and for 9 of the 10 previous years.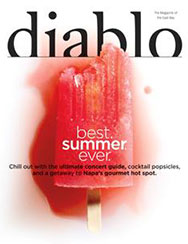 Diablo Magazine Votes Lettuce Best Lunch
by Michaela Jarvis
Walnut Creek has just the thing for diners looking to simplify.
'Sometimes, a restaurant opens that feels as if its moment has come. Wander past the baskets of fresh fruit in the entryway of Lettuce, and you may start to get the idea that Bahman Tehrani's new restaurant is one of those. The restaurant, with its produce on display, its white walls, and its bright yellow accents, feels shiny and new—a fresh breeze in an era that seems to call out for change.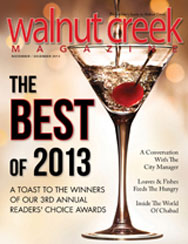 Walnut Creek Magazine Votes Lettuce as Best Lunch for 2013
by Walnut Creek Magazine
If you are what you eat, then one of the hand-tossed salads at LETTUCE is just the right choice for lunch. Made fresh to order and right before your eyes with locally grown produce, the plates are piled high with nutrition and flavor. The Big Cobb is delicious, but the real treats are the Napa with glazed walnuts and berries and grilled Portobello mushrooms on the Vegan.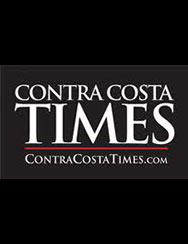 Review: Lettuce Eat Salad in Walnut Creek
by Chrissa Ventrelle
MEN WANTING to meet women in Walnut Creek should trade in their beer steins for salad forks. Odds are good at Lettuce, a delicious soup/salad/sandwich spot where nine of 10 customers are women.
It's easy to see what women find attractive about Lettuce. A meal here refreshes like a mini spa visit, beginning with glass pitchers of fruit-infused water and ending with homemade peach-blueberry galette (a flat or round crusty cake). In the middle is a spalike menu with 16 salad offerings, six sandwich options and five soups.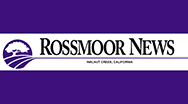 Lettuce: Fresh and Simple
by Wilma Murray, Staff Writer
It's easy, in the rush to come up with the latest and greatest trendy restaurant idea, for restaurateurs to lose sight of what many people want more than fads. Sometimes, let's face it, we just want a decent meal at a decent price that is fresh and healthy. No gimmicks.
So, happily, in the midst of all the upscale shuffle, a relative newcomer to Walnut Creek seeks to meet that basic need. Lettuce came along to provide straightforward food at palatable prices in a streamlined format.